Routine - 30/07/21
Take good care of your body during summer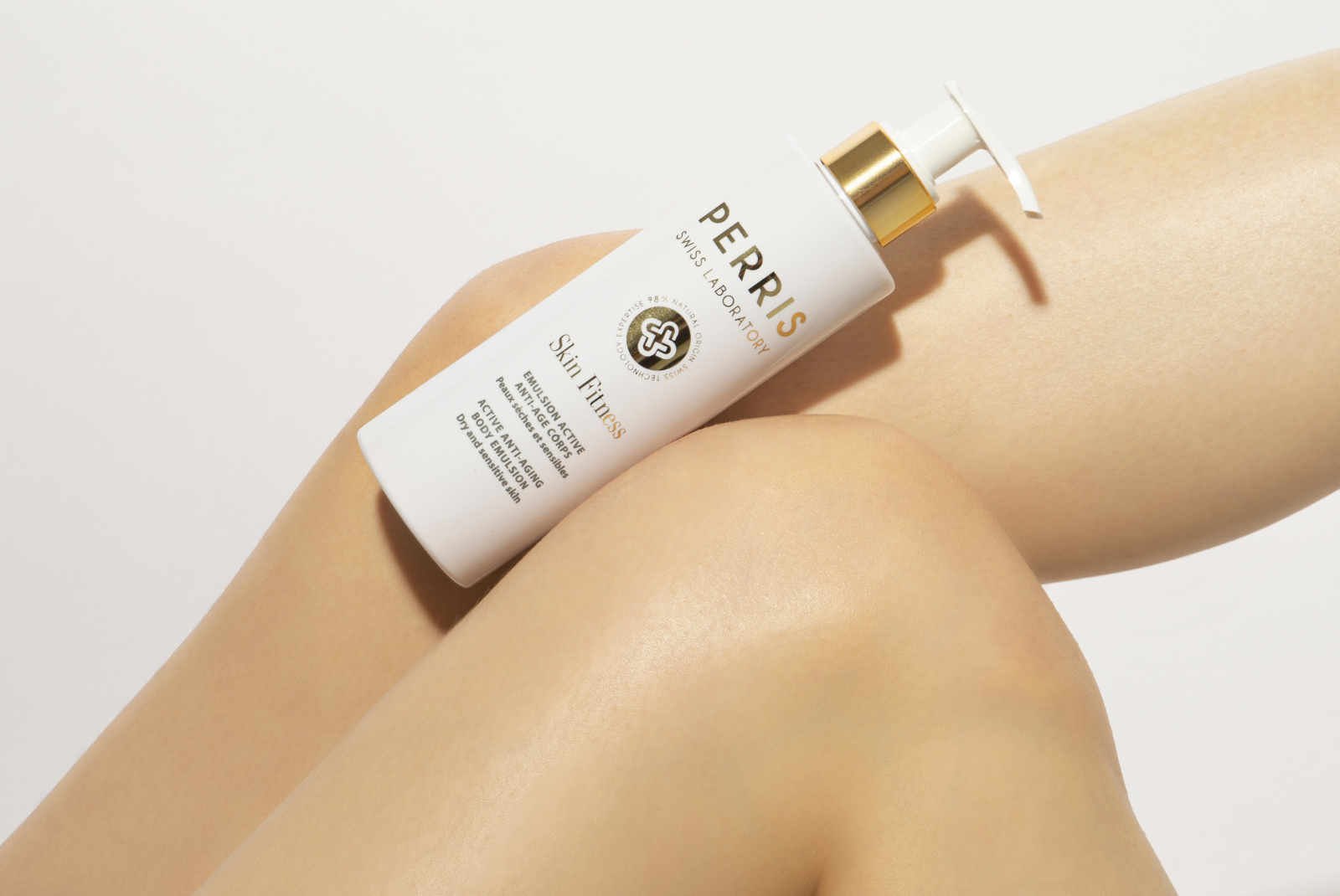 A hydration ritual is essential to maintain a healthy and beautiful skin. It is very important to take care of your skin on a daily basis.
Here are some benefits of a healthy body care:
It prevents from drying out and allows the skin to regain its natural radiance.

It improves the health of your epidermis and gives back all its vigor.

It gives the skin its elasticity for a younger and firmer appearance.

It protects the skin from external aggressions like the sun and the wind!
Skin Fitness Active Anti-Aging Body Emulsion is a very complete global anti-aging treatment. It offers 24-hour hydration, firms the skin and acts on the reduction of stretch marks. A 100% clean beauty body product – clinically tested.
Perris Swiss Laboratory beauty tip: mix in your hand a mask serum nut with the Active Anti-Aging Body Emulsion and you will get an even more restorative effect on the skin, especially after exposure to the sun!