Routine - 26/09/22
When to Start Using Skin Care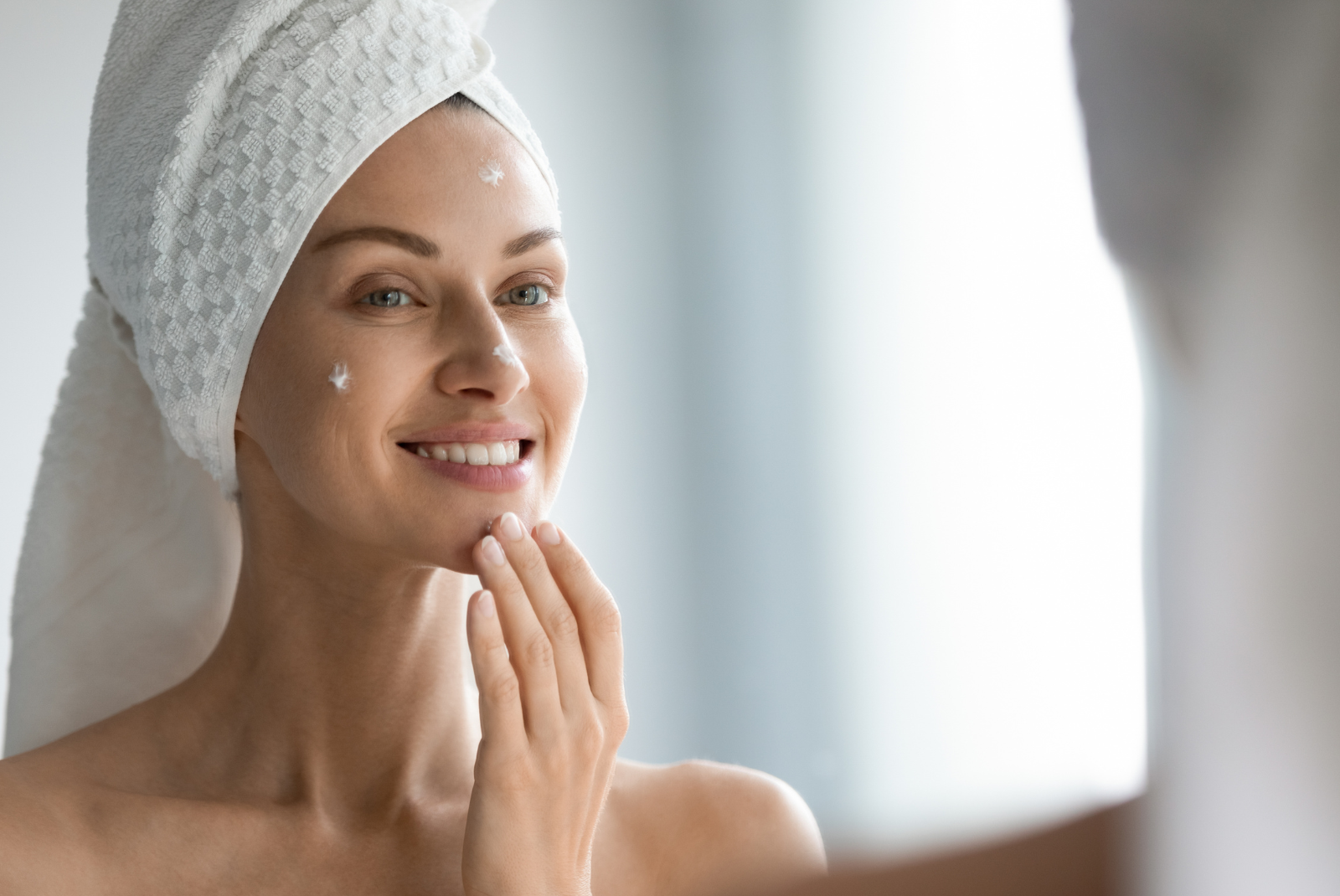 Oily, dry, acne-prone, sensitive, or combination? Skincare can be an intimidating and confusing topic for those who've never had any skin concerns before. With the influx of products on the market claiming to do different things, it's hard to determine precisely what your skin needs.
Why have a routine?
The earlier you can establish a daily routine for your skin, the better. Think of it as a preventative measure that will benefit you in the future. With aging comes a reduction of skin elasticity and natural oils. Not to mention the natural effects of sun exposure and gravity, which play a part in the appearance of fine lines and wrinkles. Our skin's health is also affected by our level of stress, hormones, nutrition, and genetics.
Cleansing
Cleansers facilitate the removal of makeup, dirt, oil, and outside pollutants from the skin. A daily cleanser should leave your skin feeling refreshed without being too dry. Stay away from any unnecessary fragrances and harsh chemicals when choosing a cleanser.
The key ingredients in this Gentle cleanser were formulated to limit the adherence of external pollutants on the skin. It's fragrance-free, which makes it ideal for all skin types, and it gently cleanses without stripping your skin of its natural oils.
For those avid makeup wearers, micellar water will ease the removal of makeup while also being fragrance-free. The prebiotic and probiotic formula assists in restoring the skin's natural health, and the hyaluronic acid draws moisture in.
Exfoliating
Exfoliation with peelings will help to boost your skin to prevent the aging process. It stimulates collagen production and improves the skin's texture, allowing makeup to apply more smoothly and products to absorb more deeply.
Our face peeling is gentle enough to be used daily but effective enough to see results with the first few uses. This can also be applied to the chest, neck, and hands for a more radiant appearance. This is a staple product to have in your routine to prevent signs of aging.
Anti-aging Treatment
Formulated with Hyaluronic Acid, Vitamin E, and Shea Butter, this rich face cream keeps your skin plump, firm, and hydrated. It's the perfect cream to wear to bed for optimal hydration or underneath makeup to prep the skin. (Pro tip: Apply the cream while your face is slightly damp to get the full benefit of the hyaluronic acid.)
The skin around your eyes is the most delicate part of the face. One of the first signs of facial aging will likely appear around the eyes. This is why it's important to have an eye cream with the key ingredients to prevent that. Body Care
We can't talk about skin without including the rest of the body. As the skin ages, it becomes thinner, loses fat, and doesn't have elasticity. Daily moisturizing will assist in slowing the signs of aging. This body cream has an antioxidant patented blend, squalene, jojoba oil, and aloe.